Boating
Boating experience on Lake Warren, whether it be in a canoe, kayak, paddle boat, paddle board, fishing boat or pontoon is enjoyed by many.
All boats and boating shall comply with all state or other governmental regulations.
Current State and Lake stickers are required.  Lake sticker must be placed on the right front of the boat.
With the exception of two boats for waterskiing (during specific times and area), motorized craft shall observe no wake regulations in any area. 
Pontoons must not exceed 24 feet in length and no runabout craft or motorboat exceeding 20 feet in length. 
Outboard motors only 
Fun in the Sun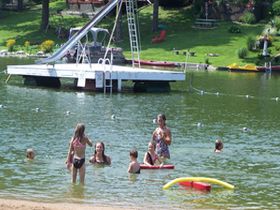 The beach is something that a lot of the younger seems to enjoy the most about the lake. However, it is used by a variety of age ranges from the families at the lake. It is a key feature of the lake that makes it so exciting! There is also a slide in the middle of the lake that is the main attraction of the lake that makes it irresistible to stay away from. The by-laws for the beach are below!
Daylight swimming only 
No one swims alone.
15 & under must be accompanied by adult.
Members and their guests only.
Guests must be accompanied by a member and have a guest pass.
Annual Events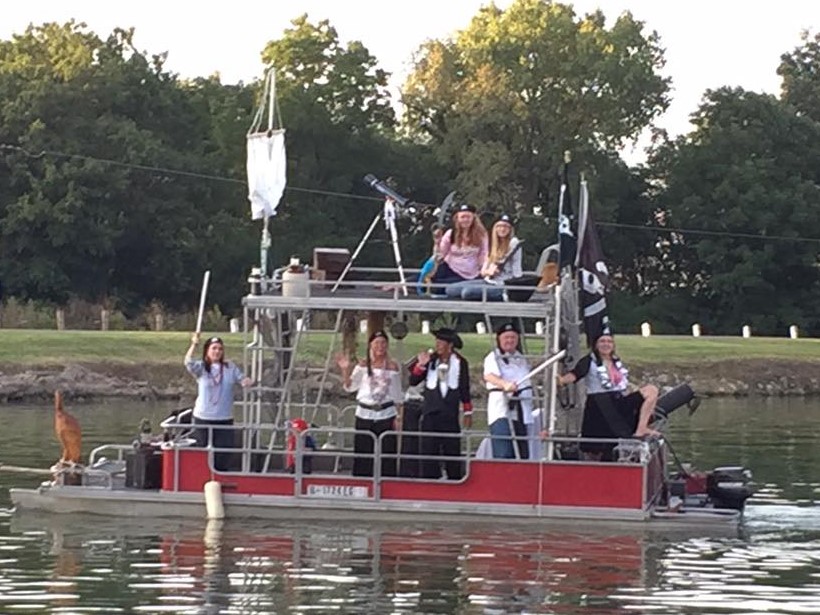 Lake Breakfasts

7:30 – 9:30 a.m. at Pavilion
Sunday of Memorial Day weekend
First Sunday in July, August and September
Open to the public

Youth Fishing Derby

Open to youth of all lake members and guests

Ice Cream Social

Open to all lake members and guests

DJ & Karaoke Dance Party

Memorial Weekend, 4th of July, Labor Day Weekend

4th of July Activities open to the public

Run/Walk the Hills of Lake Warren
Fun Day
Volleyball Tournament
Fireworks

Potluck, White Elephant Bingo
Paddle boat and kayak races
Pontoon/Boat Parade
Lake wiener roast, potluck and hayrack ride
Tour of Homes
Trunk or Treat